President's Volunteer Service Award, February 2019
For my leadership with Global Outreach FBLA, a non-profit organization Edwin and I created in 2018, I was honored by President Donald Trump with the President's Volunteer Service Award.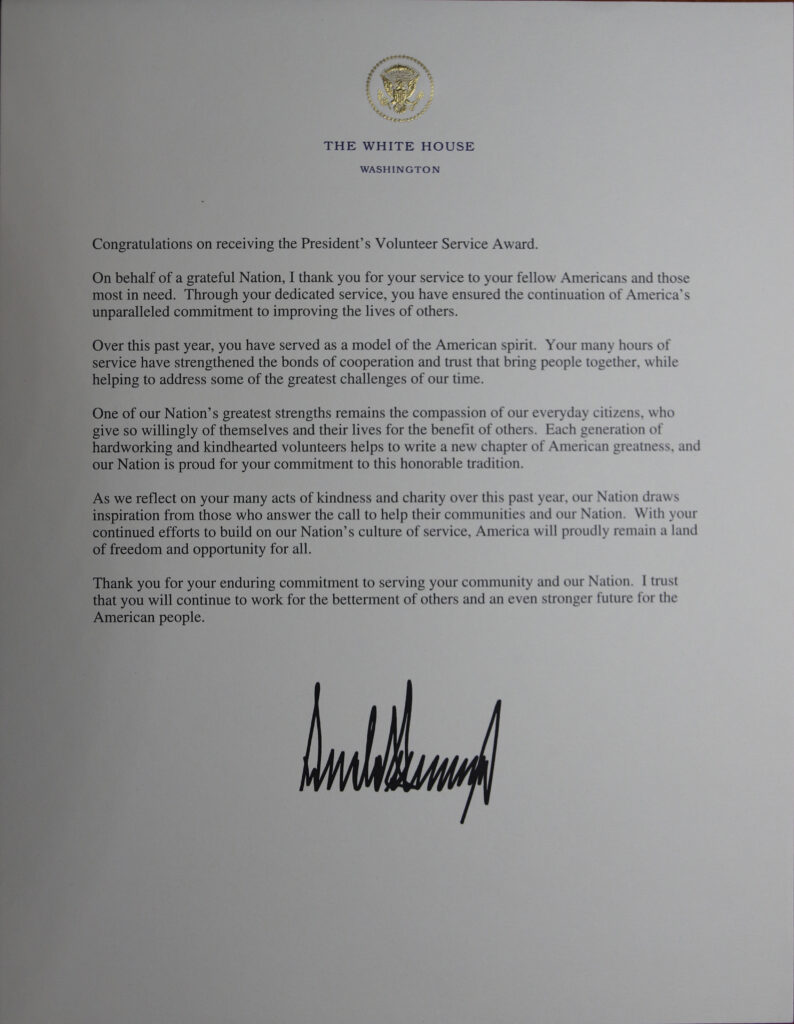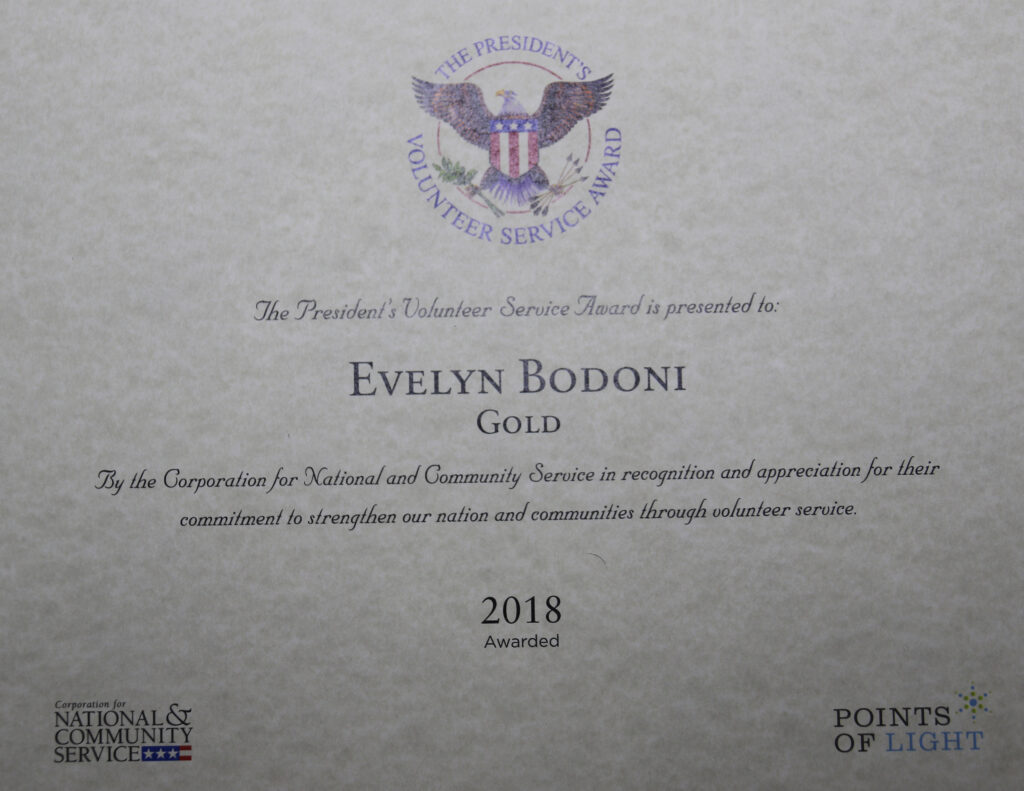 2019 Prudential Spirit of Community Award
The Prudential Foundation honored me as a Distinguished State Finalist with the Prudential Spirit of Community Award.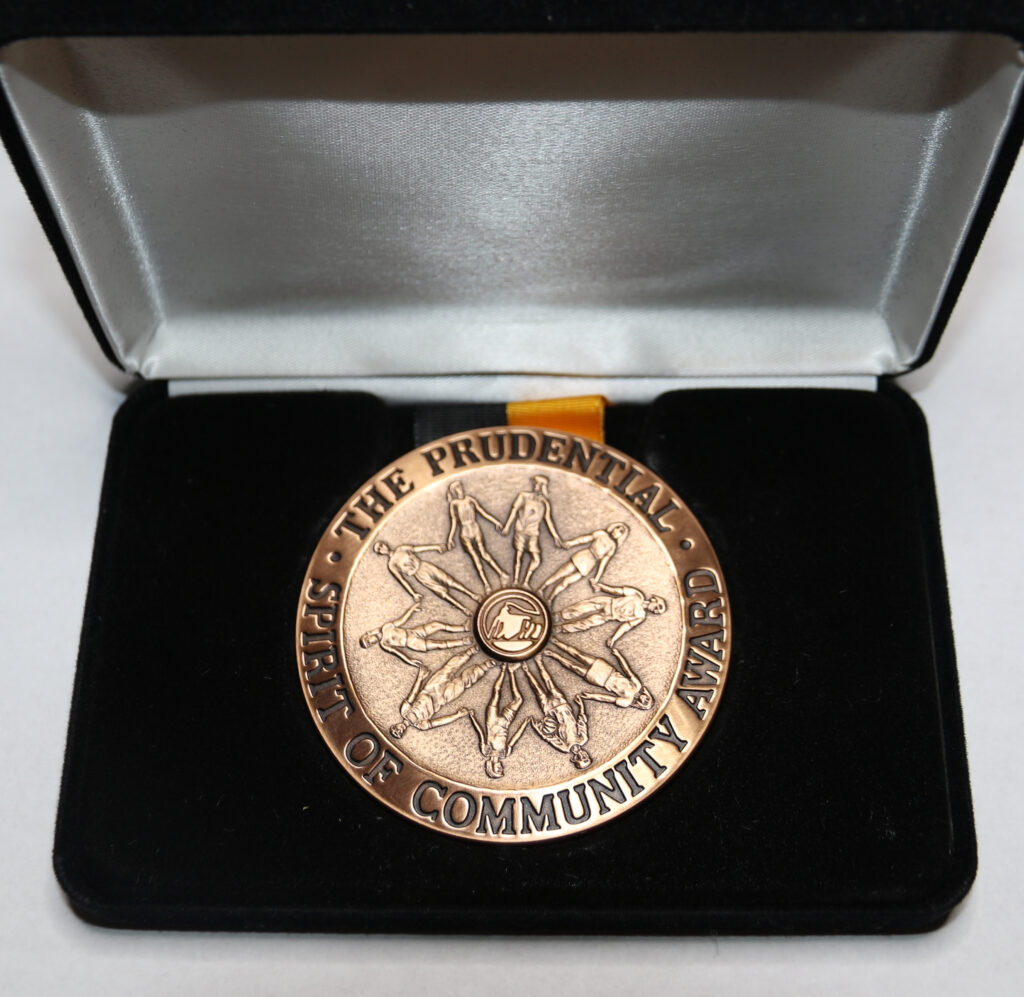 Congressional Award Gold Medal, Washington DC, June 2018
The Congressional Award Gold Medal is the highest award bestowed upon youth by the United States Congress. The Gold Medal represents the pinnacle of a program that encourages and recognizes initiative, service, and achievement in America's youth. Youth participating in this program are focused on setting goals in four categories: voluntary public service, personal development, physical fitness, and expedition/exploration. The awards ceremony in Washington, D.C., on June 21, 2018, honored 442 gold medalists from 38 states and one US territory.
I was one of the six 2018 gold medalists from our beautiful state of Colorado. For Voluntary Public Service I have established a non-profit organization, the Colorado Wheelchair Fencing Foundation. My main task within this organization was to coach wheelchair fencing to physically challenged children. I was involved in a myriad of activities for Personal Development. The one that most enjoyable was preparing for the Colorado State Geography Bee and the United States Geography Olympiad. For the Physical Fitness requirement, I improved my technique in ballroom dancing: American Rhythm (Cha-Cha, Rumba, Swing, Bolero, and Mambo) and American Smooth (Waltz, Tango, Foxtrot, and Viennese Waltz). In all these dances, I achieved proficiency in Gold Level III. For Expedition/Exploration, I travelled to Germany where I visited the Bavarian Castles of King Ludwig II and the fortifications on the Rhine Valley. While there are some similarities between these structures, it is the numerous differences that make them fascinating. My participation in the Congressional Award Program empowered me with confidence that I can get any project rolling and inspired me to achieve excellence at anything I put my mind to.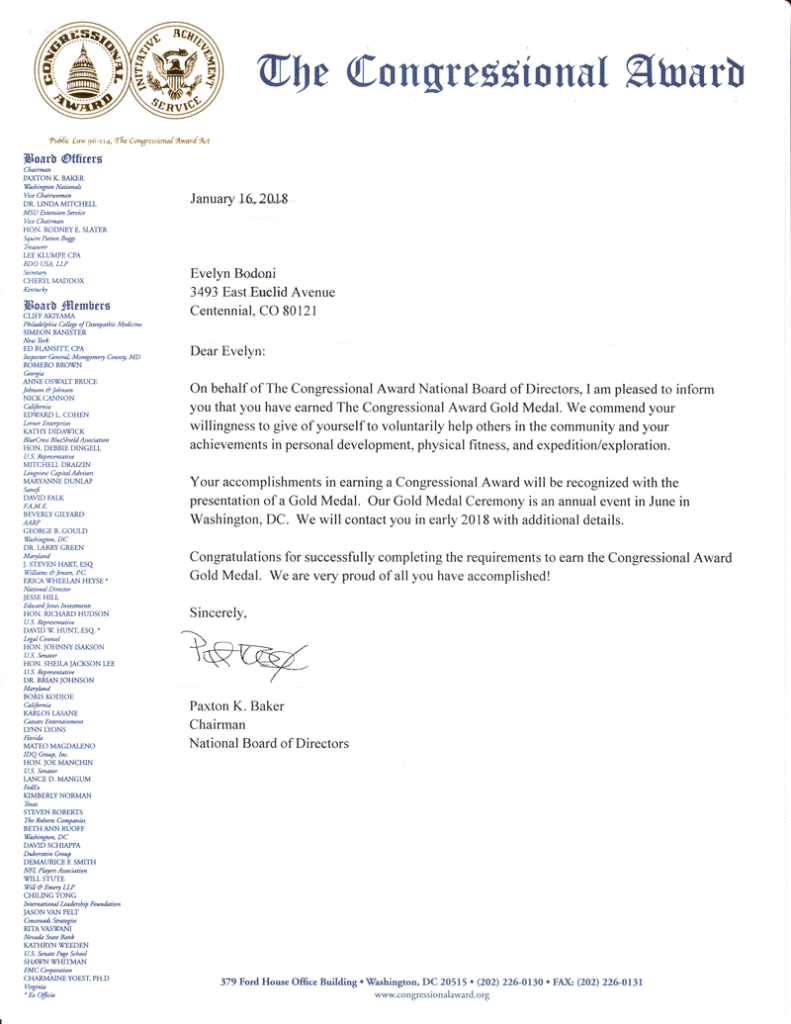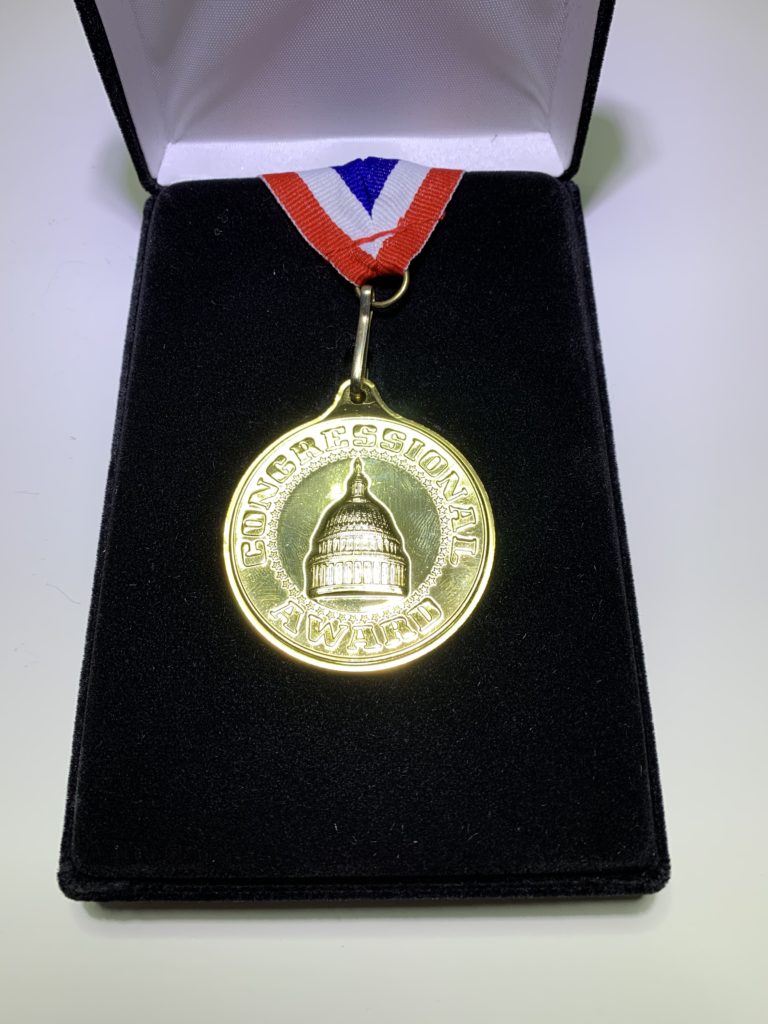 It was an honor and a pleasure to be part of the Congressional Award Program, which took me over two years to complete. I would like to thank my high school advisor Ms. Lisa Wiese, my middle school advisor Mrs. Frary, my fencing Head Coach Nathan Anderson, my dance instructor Mr. Gary Holmes, and my family for their encouragement and support.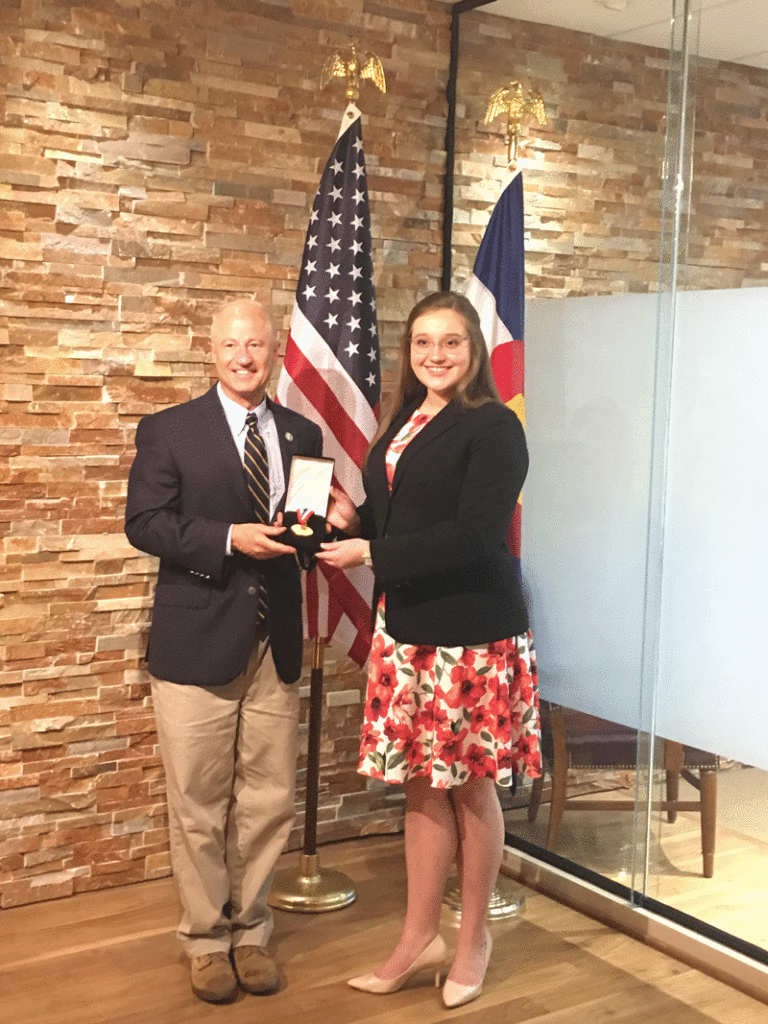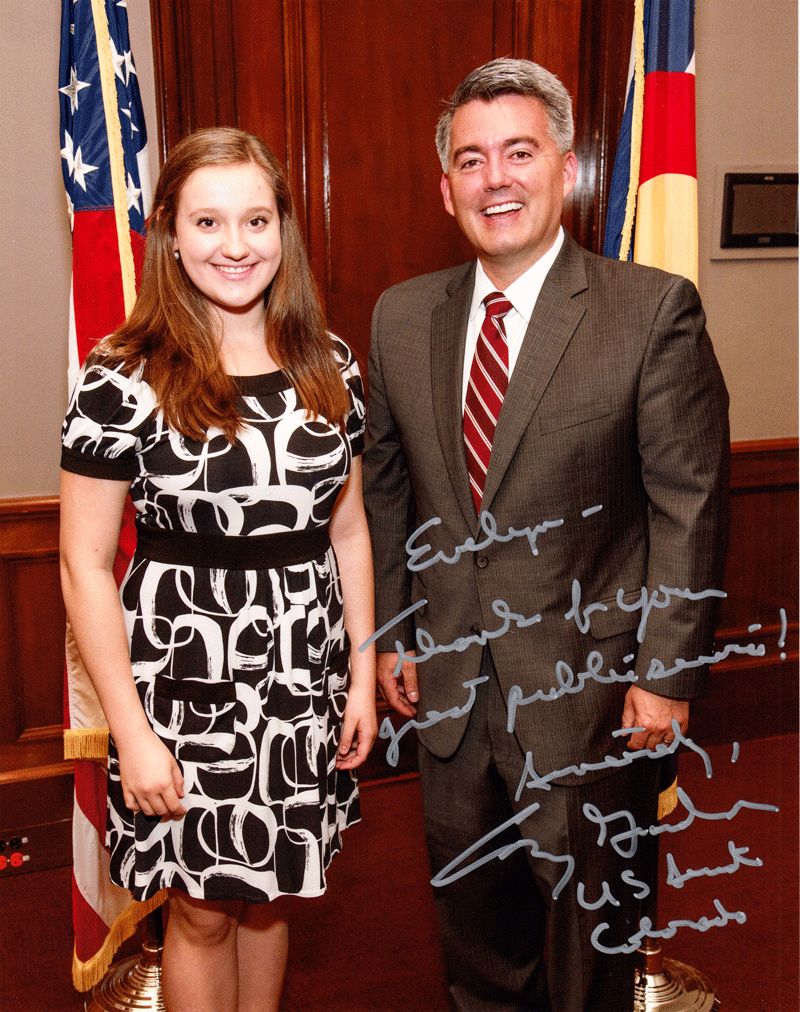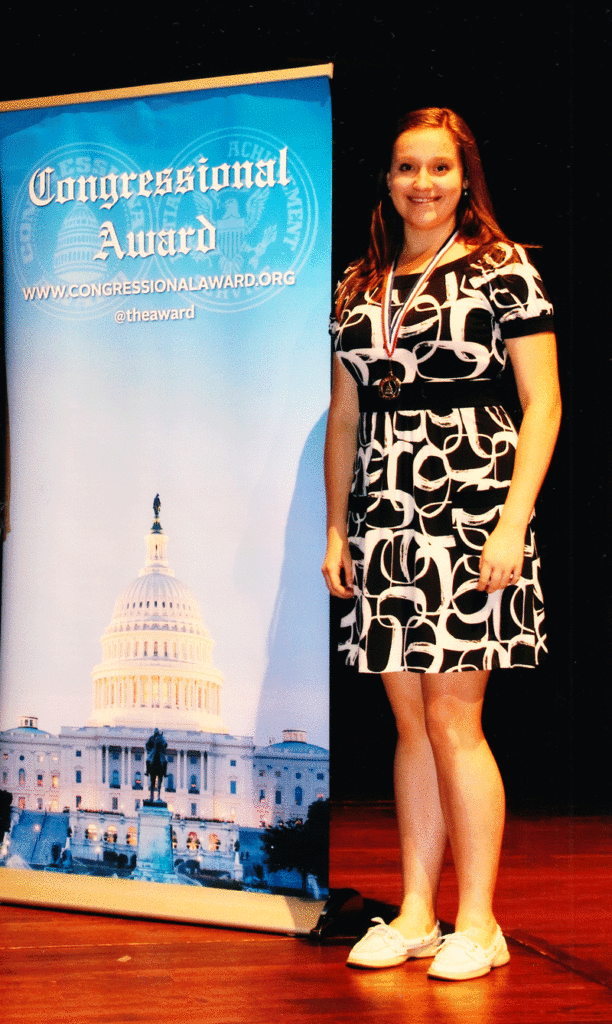 FBLA Community Service Awards
                          Achievement Level – Fall Leadership Conference; Vail, CO;  October 2018
                          Service Level – State Leadership Conference; Vail, CO; April 2018
                         Community Level – District Leadership Conference; Denver, CO; February 2018
President's Volunteer Service Award, Washington DC, February 2018

awarded for leading a school-wide community service project benefiting Children's Hospital Colorado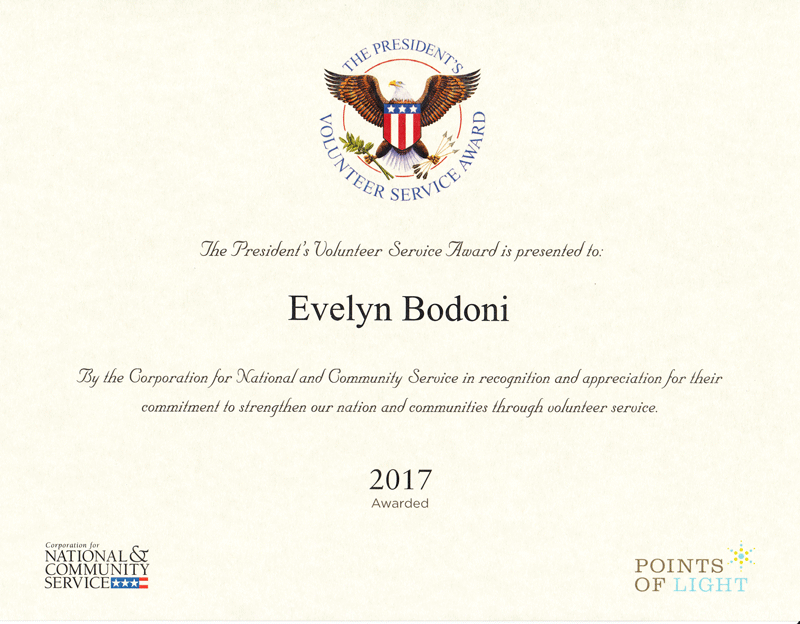 Colorado Junior Wheelchair Sports Camp (CJWSC)
I have been a competitive fencer for several years. To the untrained spectator, two people poking each other with sticks, seems like a very obscure recreation. In reality, there is much more to fencing. The combined physical and mental aspect of fencing is what makes me enjoy this sport. Eager to tackle new challenges, since 2013, I volunteered with the Colorado Junior Wheelchair Sports Camp (CJWSC), a week-long summer camp in which disabled children try out various sports, fencing being one of them. Year after year, athletes from different sport clubs (such as Denver Fencing Center) give their time and talents to make this event a success. 2018 marked my sixth year of volunteering with this organization.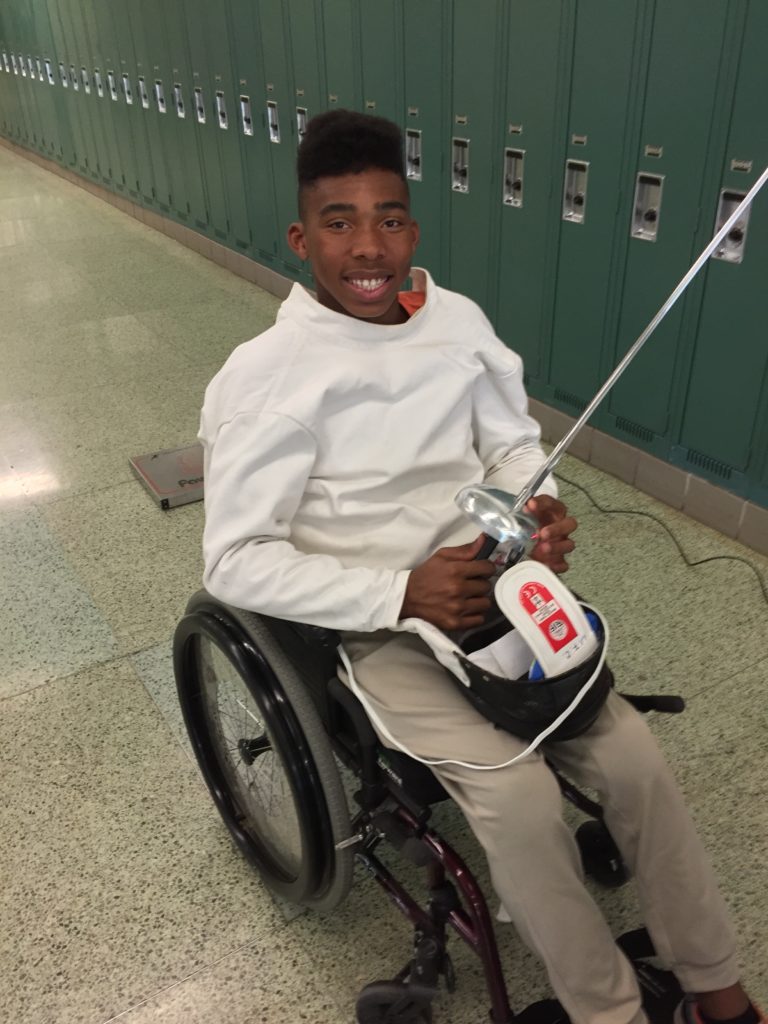 Colorado Junior Wheelchair Sports Camp (CJWSC)
Seeing how determined physically challenged children were to overcome their disabilities, made me realize that fencing would be a great way to stimulate them not only physically, but also intellectually. Also, realizing that these children had limited opportunities to be involved in athletics, in 2015, I have established the Colorado Wheelchair Fencing Foundation (CWFF), which introduced a year-round wheelchair fencing program in the Denver Metro Area. This program encourages disabled children to stay active, make new friends, and have fun. The weekly wheelchair fencing training sessions offer various levels of involvement, ranging from recreational activity to serious training for Special Olympics. To make this program available free of charge, every year I reach out to numerous volunteers and donors, raising thousands of dollars. For further details, please visit www.cwff.org.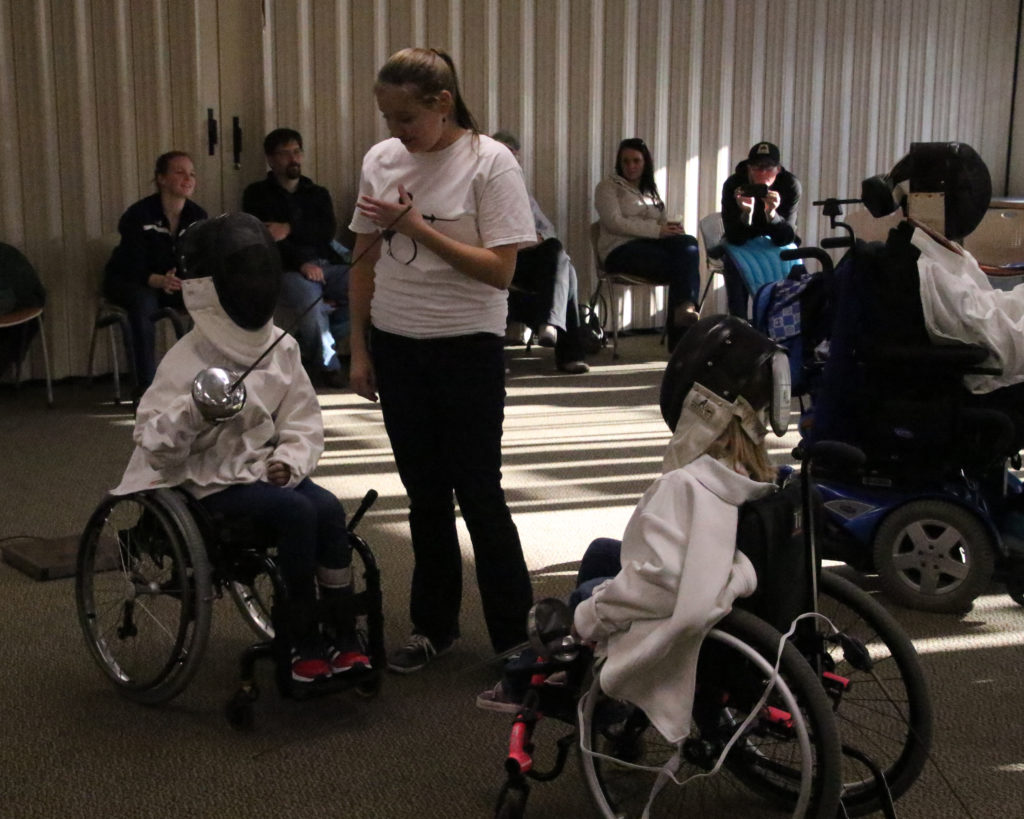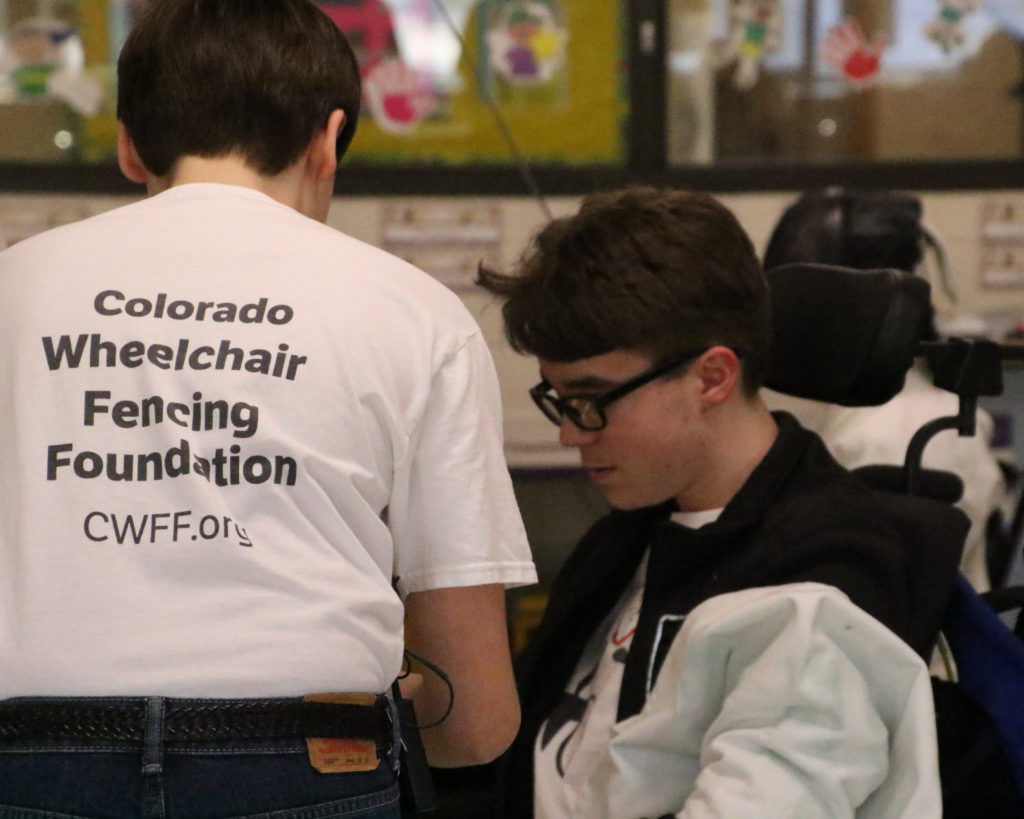 Summer Fencing Camp for Unprivileged Youth
In an effort to increase access to quality summer programs for low-income families, in 2016, the Denver Office of Children's Affairs offered grants to athletic organizations which were interested in implementing full-day summer camps for underprivileged youth. On behalf of Denver Fencing Center (DFC), I have applied and received a $15,300 grant, to run a six-week full-day summer fencing camp. This camp offered instruction in all three weapons of fencing (foil, epee, and sabre). By engaging in sports, campers learned discipline, commitment, goal setting, and perseverance. In the summers of 2017 and 2018, although the grant was no longer available, relying on volunteers and fundraising, Denver Fencing Center ran a three-week fencing summer camp for children from disadvantaged backgrounds. I led every aspect of this proceeding: volunteer coordination, fundraising, coaching, and miscellaneous tasks. Due to other commitments, in the summer of 2018 I was only able to volunteer for one week.