2019 FBLA National Leadership Conference, San Antonio, Texas
Edwin and I, supported by our entire high school FBLA chapter, spent months fundraising for Global Outreach FBLA and mentoring the Hungarian and the Tanzanian FBLA members. With the funds we raised through Global Outreach FBLA, we were able to sponsor students and teachers from Hungary and Tanzania to attend the 2019 NLC. Their journey started in Budapest and Dar es Salam. The two delegations met in Zurich, and boarded their flight to Las Vegas, where Edwin and I welcomed them to the United States. After three days of sight-seeing and fighting jet-lag, we all flew to San Antonio to attend the 2019 FBLA NLC, where they were also greeted by the Cherry Creek High School delegation and the Colorado FBLA State Officer Team.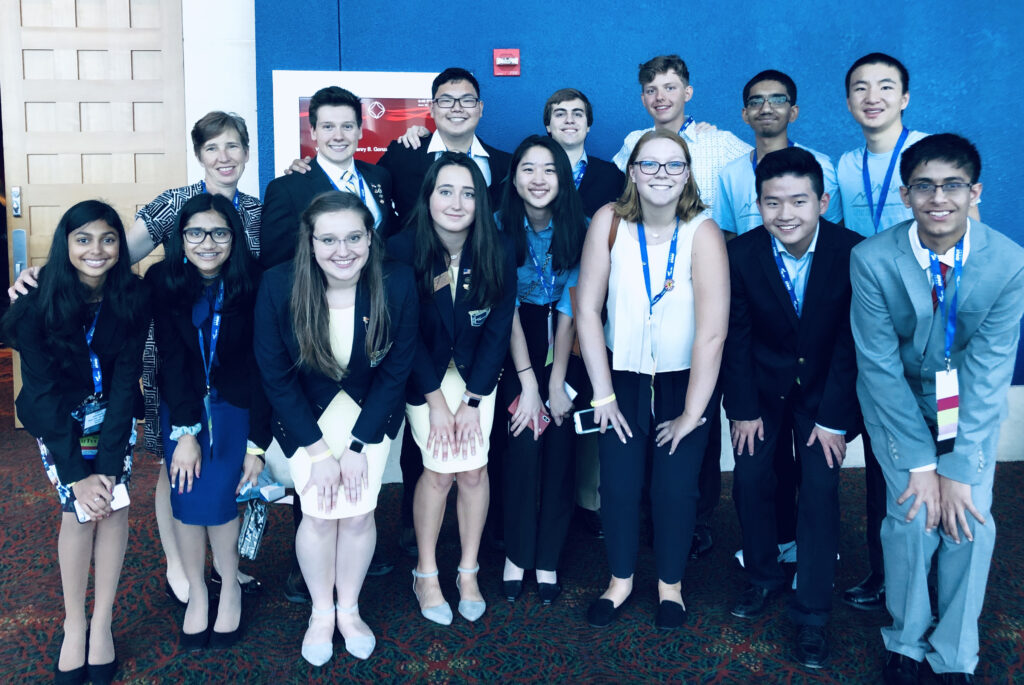 At the 2019 NLC, I also campaigned for the position of Mountain Plains Regional VP. It was an absolutely fantastic experience because I got to meet so many of my fellow FBLA members from all over the country and the world and be inspired by their ideas for the future of FBLA. The Colorado State Officer Team were incredible during the two amazing days of campaign and supported me by helping me campaign, voting for me, and just by being there and encouraging me. I would like to take this opportunity and thank them all again!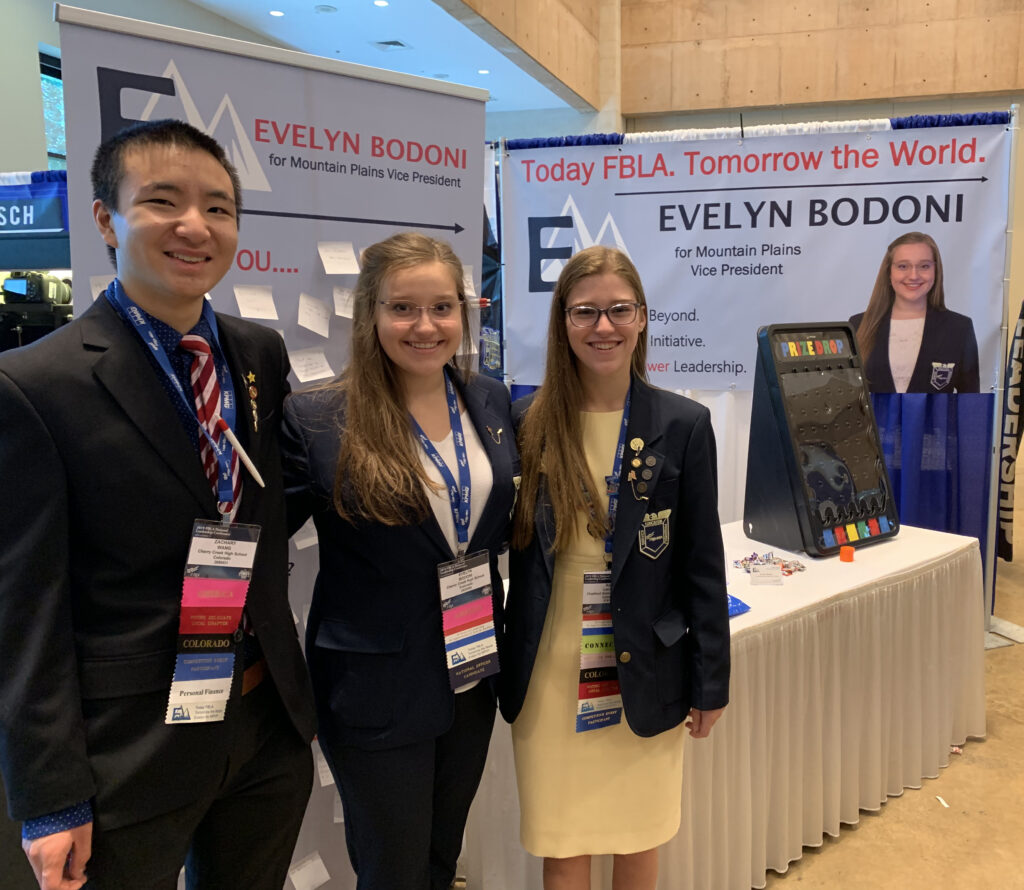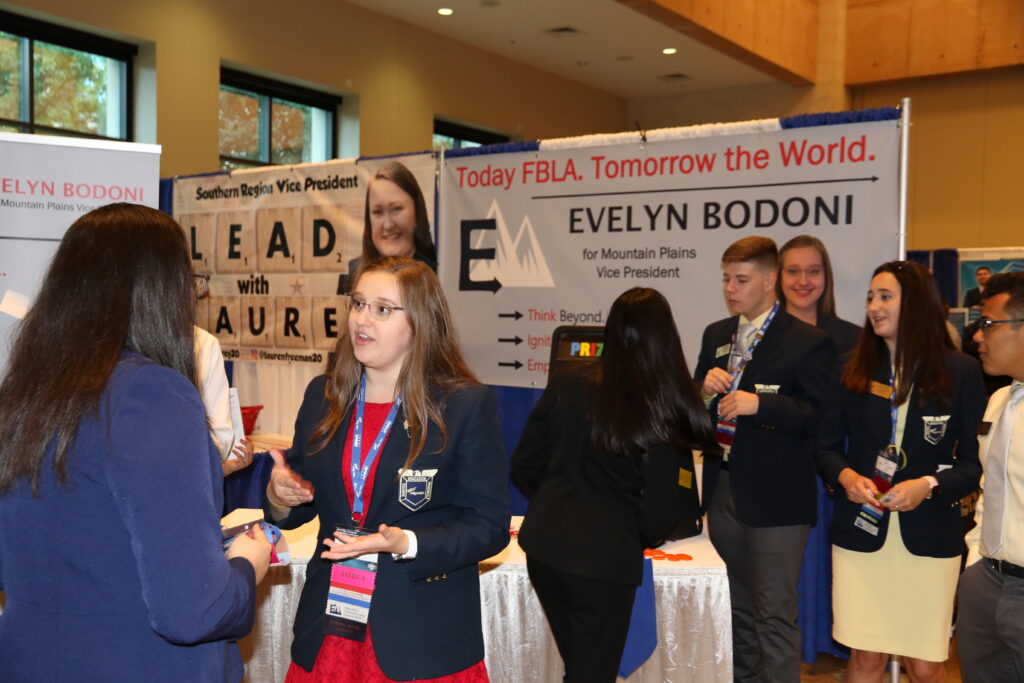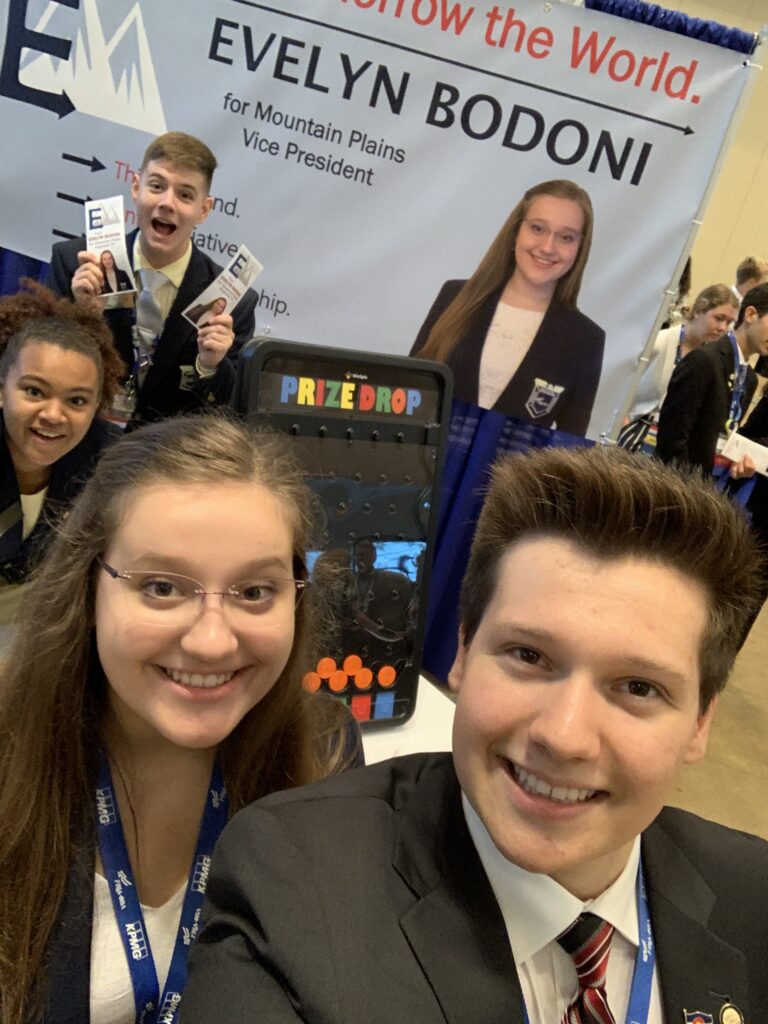 2019 FBLA State Leadership Conference, Denver, Colorado
At the 2019 Colorado State Leadership Conference I took my involvement in FBLA to a new level. Besides competing, I ran and was elected Executive Vice President for CO FBLA.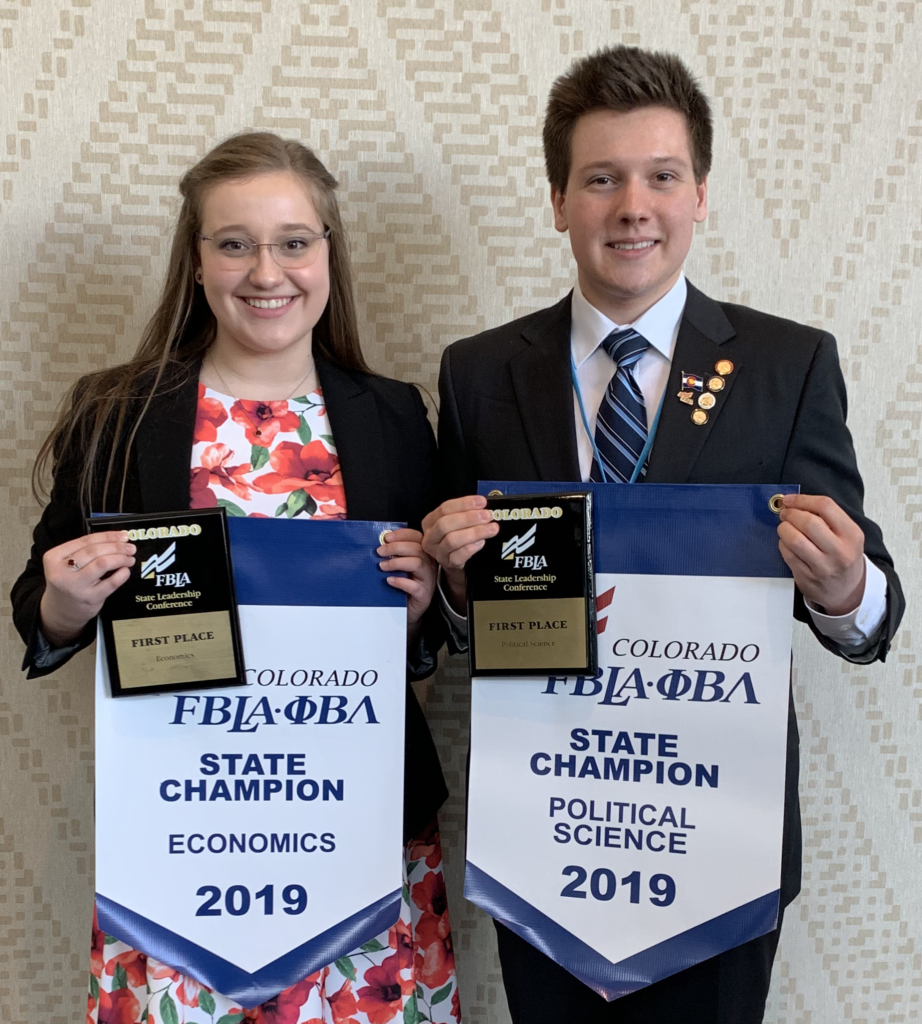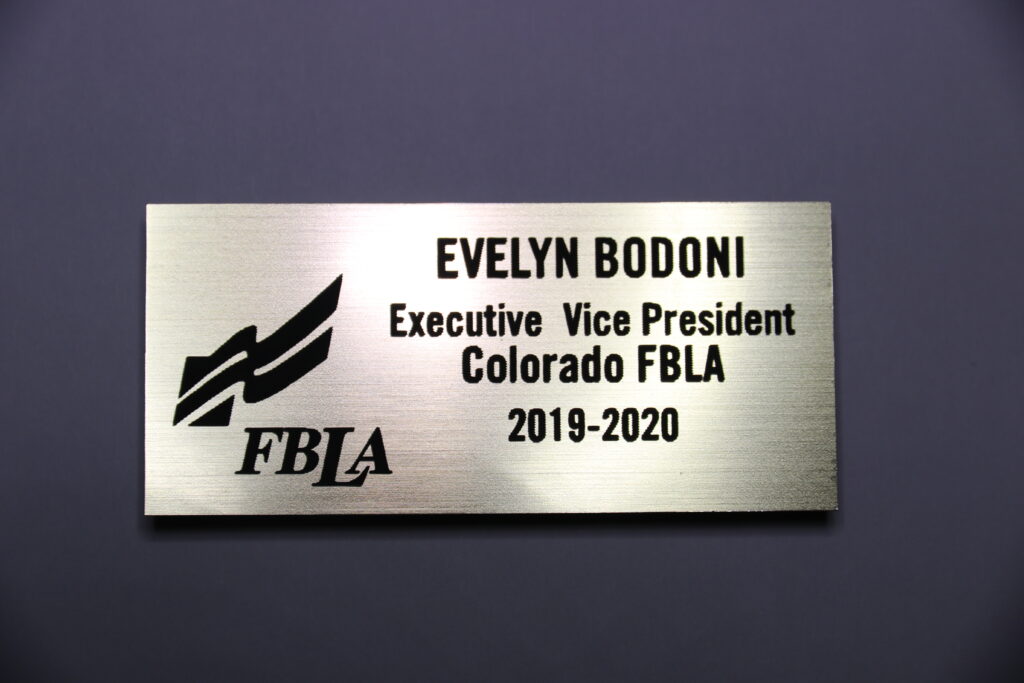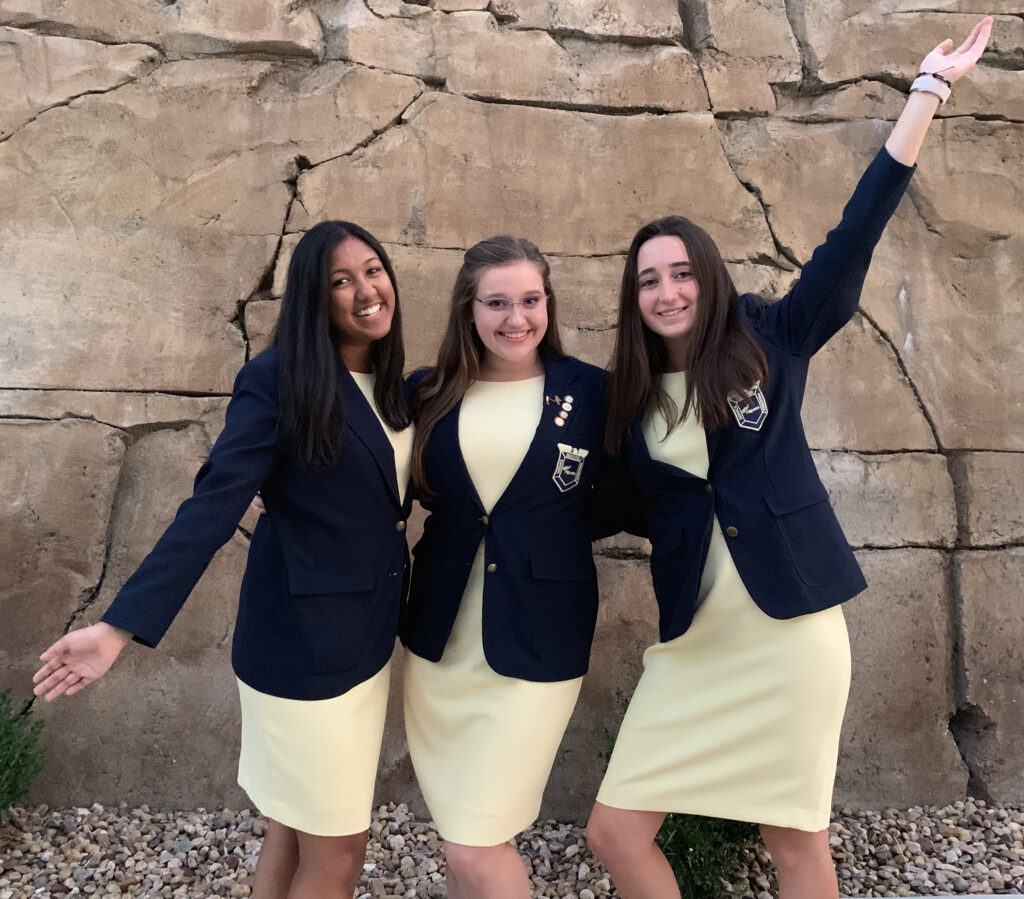 2018 Tanzanian FBLA Leadership Conference, Dar es Salaam, Tanzania
FBLA is my passion. Invited to partner with Junior Achievement Tanzania, in July 2018 I traveled to Dar es Salaam to introduce FBLA in Tanzania. When I learned that unemployment in Tanzanian cities is a staggering 22%, not counting the fact that 65% of households rely on income from unauthorized vending (Kasongo, 2018), I thought that participation in FBLA could be one method to expose Tanzanian youth to entrepreneurial and business experiences, to equip them with leadership tools, and to prepare them to be successful in real business careers, not street vending. During my stay in Dar es Salaam I led the first ever Tanzanian FBLA Leadership Conference, a five-day event featuring presentations, workshops, and information sessions. My program trained 22 teachers and headmasters and reached over 2,000 students from eight Tanzanian high schools, which all implemented FBLA chapters.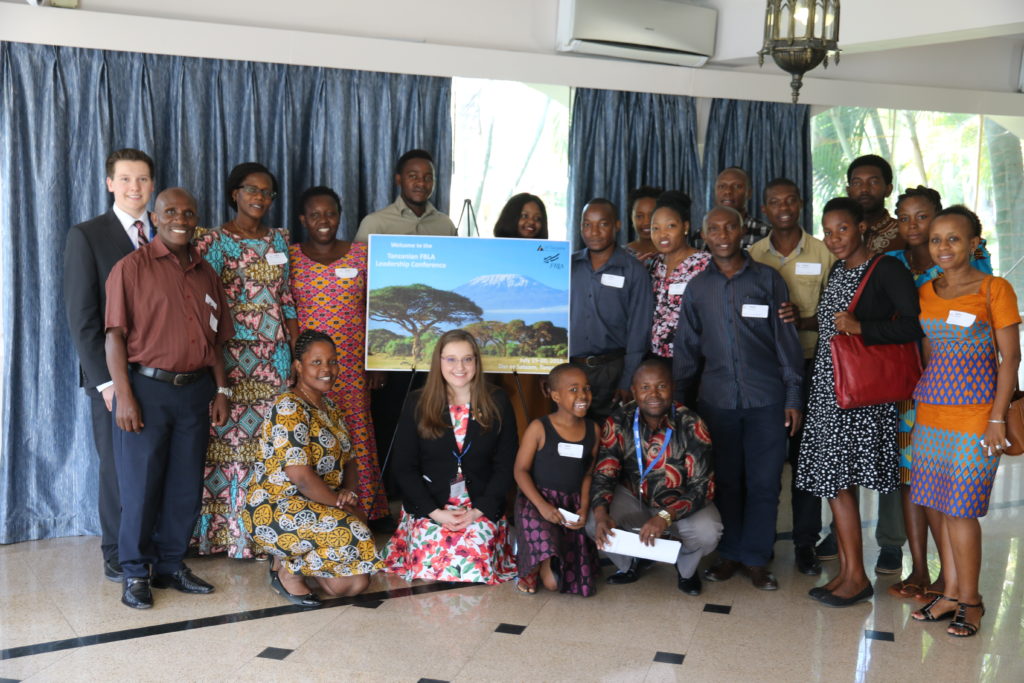 The Tanzanian FBLA Leadership Conference started with the Teachers' Training Workshop hosted at the Double Tree Hotel in Dar es Salaam on July 15, 2018. Teacher from all the above mentioned high schools participated in this event.
2018 Hungarian Winter Leadership Conference, Budapest, Hungary
In the summer of 2017, when presented with the opportunity to introduce FBLA in Hungary, I enthusiastically agreed. After several months of face timing and emailing with a group of students from Toldy Ferenc Gimnazium, in January 2018, I traveled to Budapest to lead the inaugural Hungarian FBLA Winter Leadership Conference, which marked the beginning of FBLA in Hungary.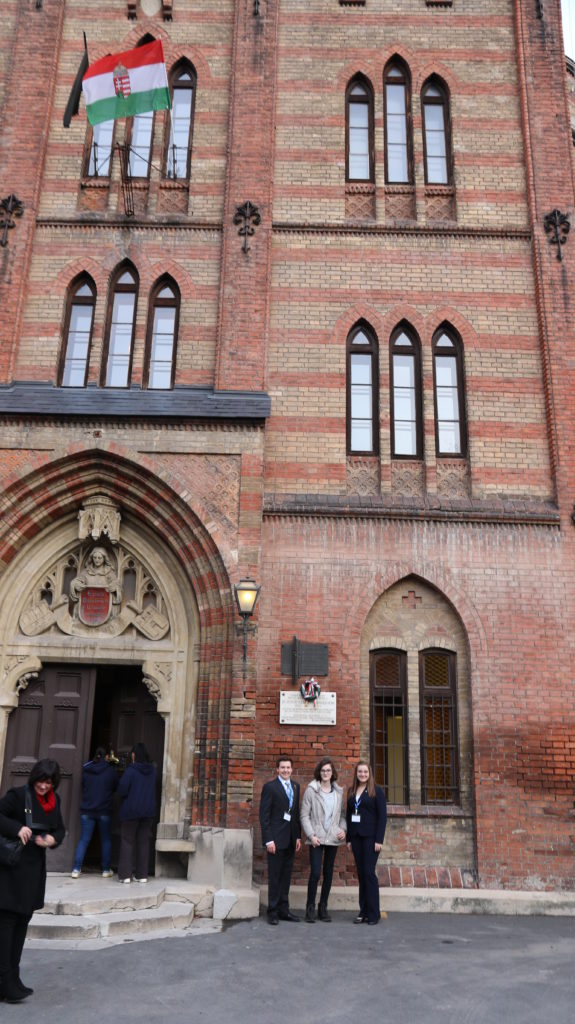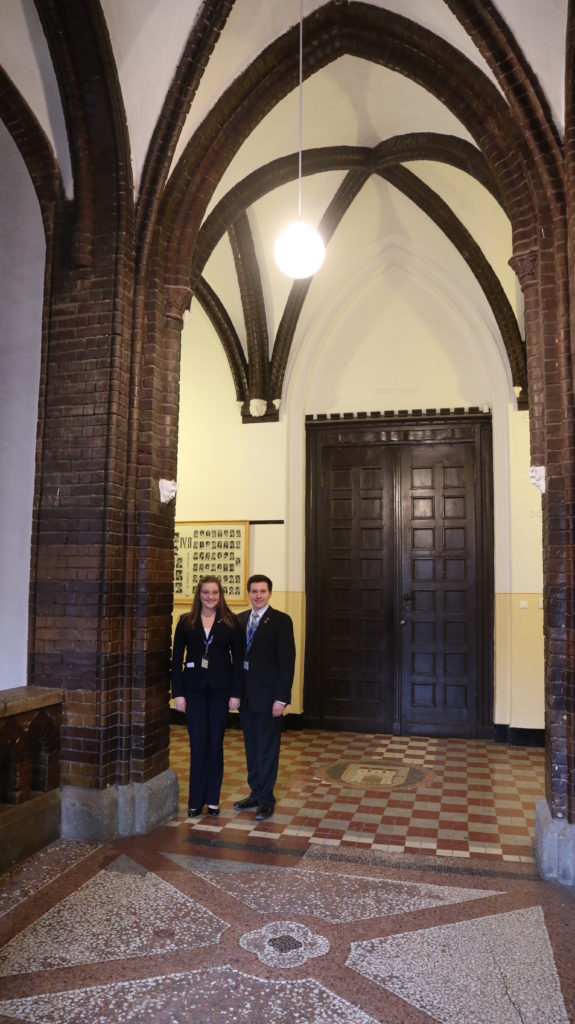 After the new FBLA chapter was created in Hungary, I played a lead role in mentoring the high school students from Toldy Ferenc Gymnazium as they developed their chapter. By reaching out to numerous businesses, I raised over $12,000 (the main donors were Interactive Brokers Group, Inc. and Victims of Communism Memorial Foundation) in the spring of 2018, allowing me to sponsor three top-scoring Hungarian students and their chapter advisor to attend the FBLA NLC in Baltimore, in June 2018 – an invaluable opportunity to develop leadership skills.
To continue my passion for social enterprise and business leadership education, I established a non-profit organization, Global Outreach FBLA (www.gofbla.org). My goal for 2019 is to raise enough funds to sponsor students from both Tanzania and Hungary to compete at the FBLA NLC, an opportunity to gain new skills. The entire world shares the American dream of hope and opportunity. The more people I meet the more inspired I am to continue my quest of helping others achieve their aspirations and build a better future for themselves and their countries.
2018 FBLA National Leadership Conference, Baltimore, MD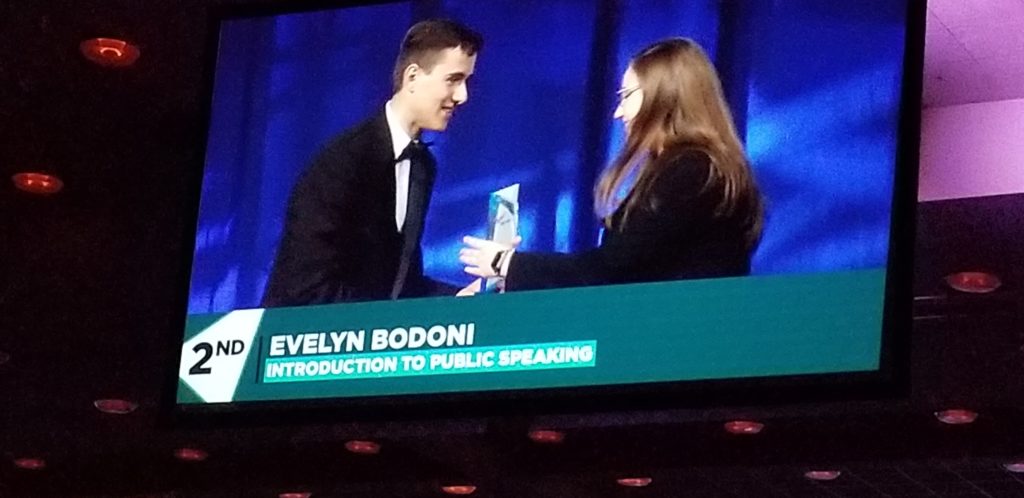 Second Place in Introduction to Public Speaking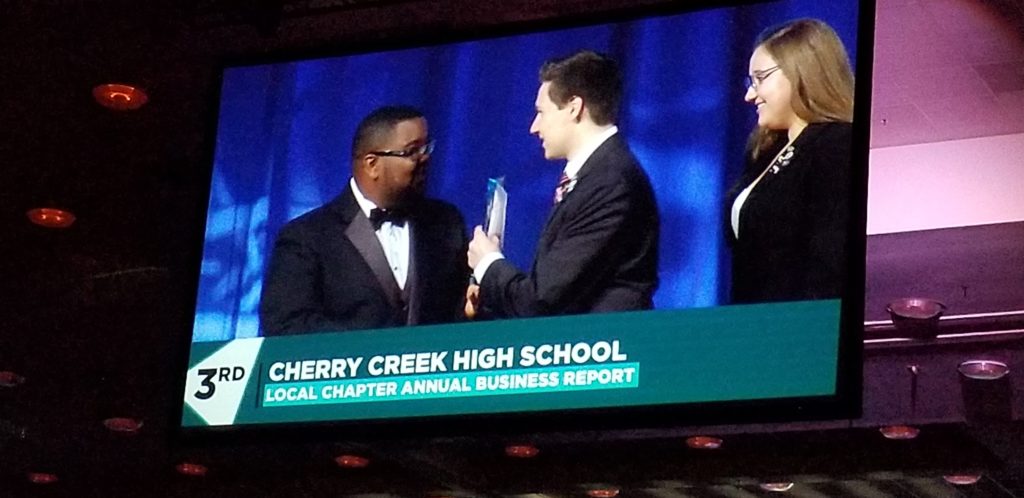 Third Place in "Local Chapter Annual Business Report"
2017 FBLA National Leadership Conference, Anaheim, CA
In my freshman year, I qualified to compete at the 2017 FBLA NLC in Anaheim, California, where I represented Cherry Creek High School with a chapter project (Community Service) and placed Top 15 Nationally.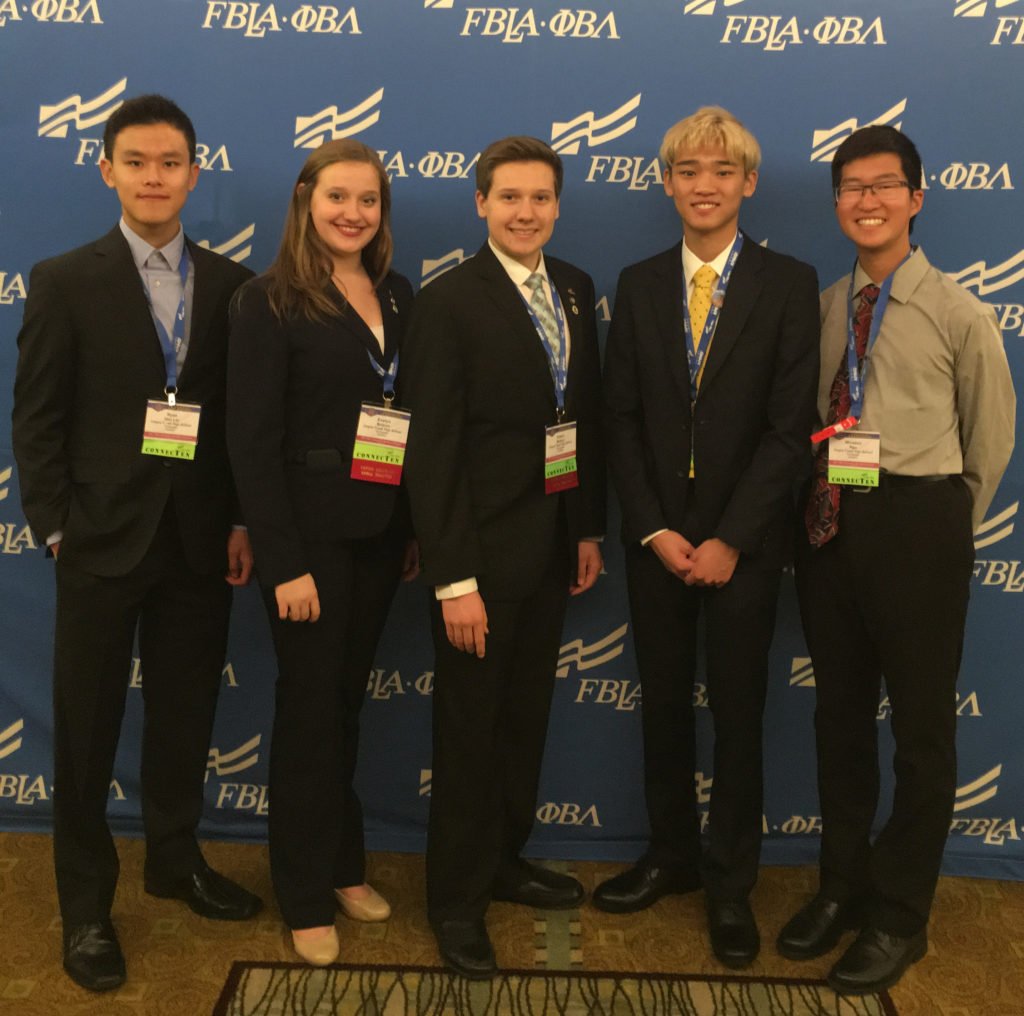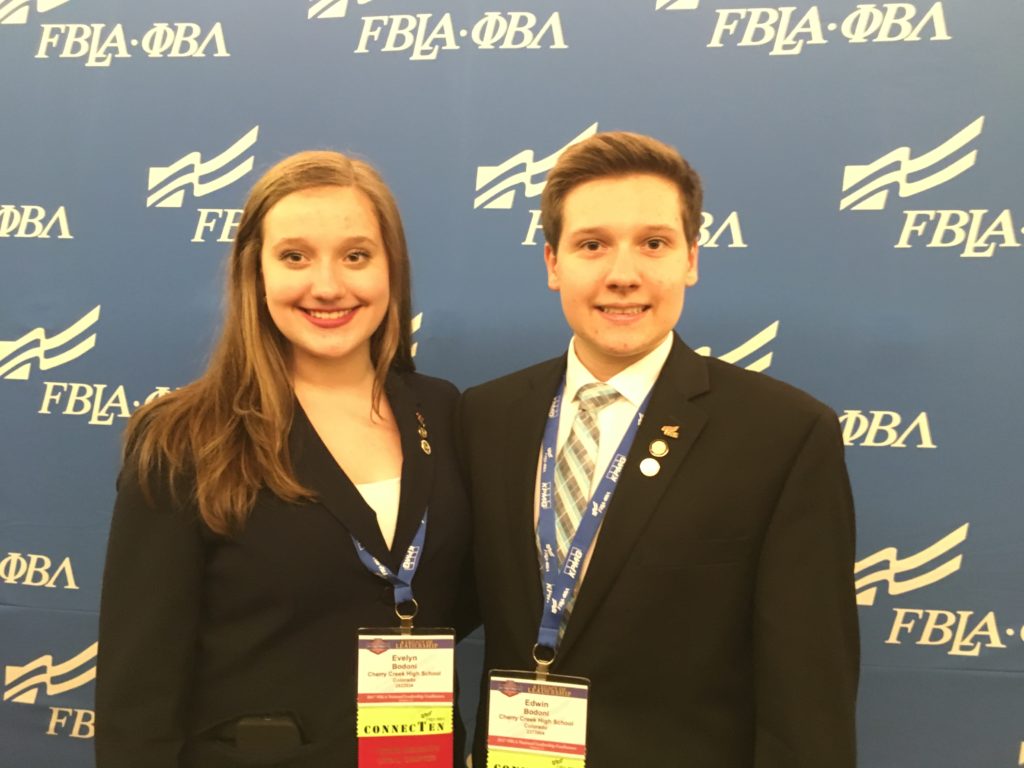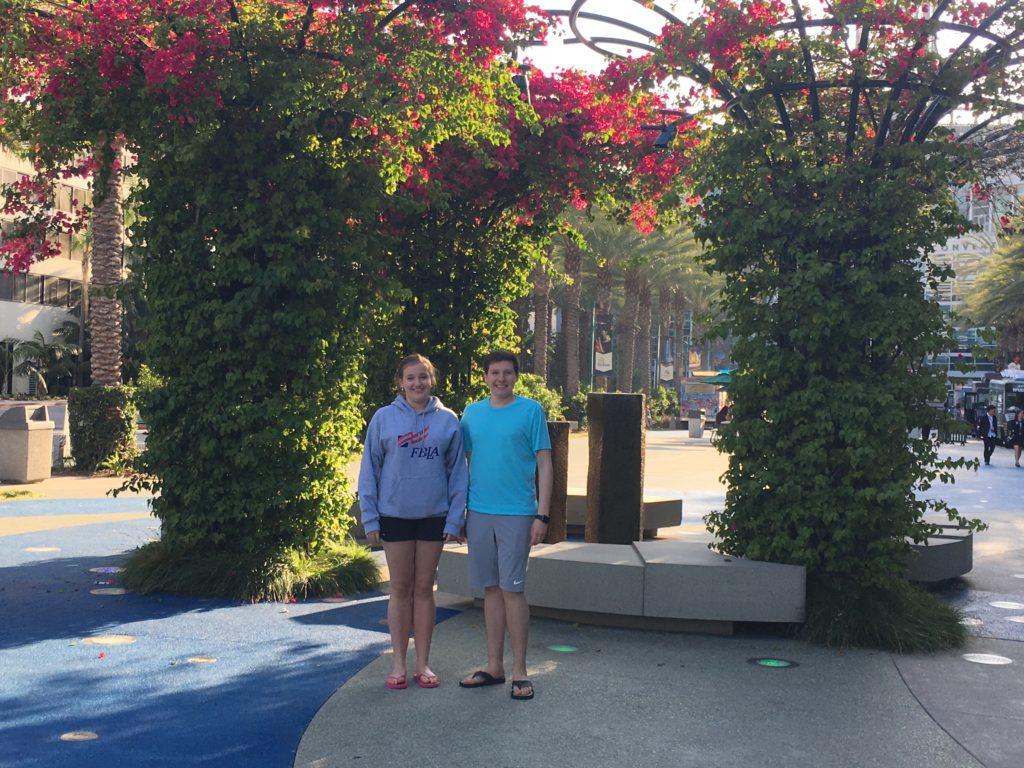 Community Service Project: Activity Bags for Children's Hospital Colorado
Inspired by the 2016 FBLA NLC, immediately in my freshman year, I chaired our chapter's FBLA Community Service Committee and led the implementation of a new chapter-wide project (Activity Bags for Children's Hospital Colorado). This project consisted of fundraising and creating "activity bags," which were delivered monthly to Children's Hospital and were meant to bring novelty, enjoyment, and non-screen related entertainment to children confined to hospital beds. Through the commitment of our entire chapter, we were able to deliver 720 activity bags over several months, and donated hundreds of hours of service. This community service project was featured on the Cherry Creek High School website and our local newspaper, The Villager.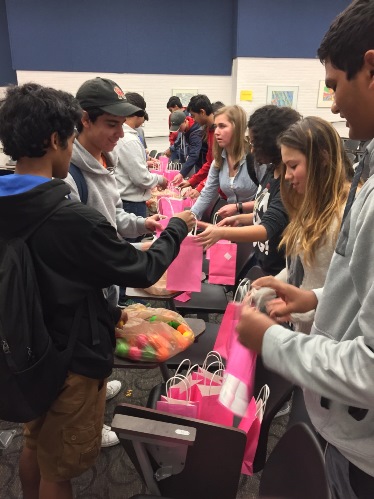 2016 FBLA National Leadership Conference, Atlanta, GA
In the summer before my freshman year, I attended the FBLA National Leadership Conference (NLC) in Atlanta, Georgia, as a guest. There, I had the opportunity to network with my peers from across the nation, sharing opinions and learning how to better our communities. I knew instantly that FBLA was an activity I would enjoy and was eager to join my high school's FBLA chapter.